---
New Salons Director
Chair salons would like to apologise to all of our clients for the closure of our Buckingham salon due to the redecoration of the salon.
As a thank you we are offering 20% off with our new Salons Director James.
James has 16 years experience in the hairdressing industry and Chair Salons are honoured that he has joined our team.
James role is to move our salons forward creatively, to train all employees and to enable our salons to employ persons who will not only be proud of a career in hairdressing but be able to earn salaries that persons in our industry deserve.
Chair would like to invite applicants for salon roles.
We are looking for all levels including apprenticeships.
We look forward to the right applicants joining our new and exciting team.
Chair would like to thank our loyal clients.
__________________________________________
Clients who receive a hairdressing service with James in either the Buckingham or Towcester salons from 12th June until 31st July 2018 will be able to enter a prize draw.
Clients who wish to enter are required to donate an extra 5% of their spend to James chosen charity.
The person who wins the prize will be awarded with a years free hairdressing with James.
Thank you.
---
Welcome To a Fresh Contemporary
Home for Hairdressing in Towcester & Buckingham

Personal one to one consultations gives Chair it's unique
and rewarding hairdressing reputation.
---

Hairdressing Services
a
---
Chair Salons
TOWCESTER
163/165 WATLING STREET
TOWCESTER
NN12 7 BY
TEL: 01327 357972
Chair Salons are seeking a SALON PRINCIPLE for their Towcester location. 
BUCKINGHAM
13 CASTLE STREET
BUCKINGHAM
MK18 1BP
TEL: 01280 815333
Towcester Opening Hours

Monday  closed
Tuesday   10.00am – 18.00pm
Wednesday  10.00am – 18.00pm
Thursday  10.00am – 20.00pm
Friday  10.00am – 20.00pm
Saturday 9.00am – 17.00pm
Buckingham Opening Hours

Monday  Closed
Tuesday   10.00am – 18.00pm
Wednesday  10.00am – 18.00pm
Thursday  10.00am – 18.00pm
Friday  10.00am – 20.00pm
Saturday 9.00am – 17.00pm
---
CHAIR GIFT VOUCHERS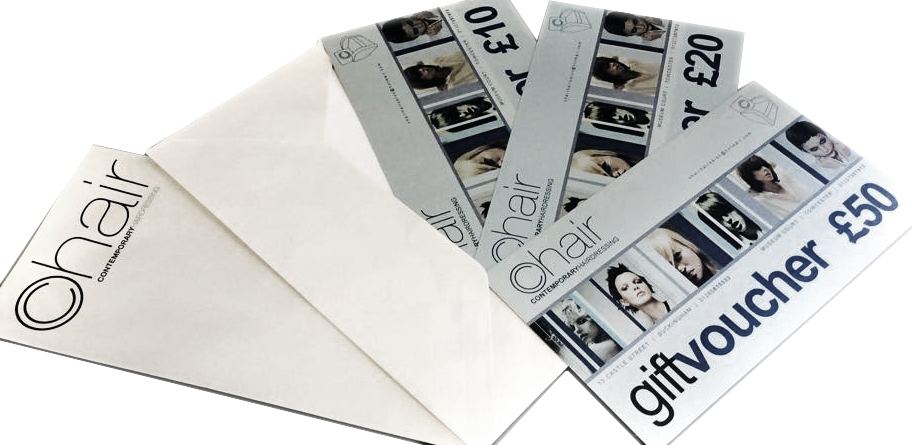 You can purchase gift vouchers in multiples of £10.00 (minimum £10.00)
Please enquire in the salon
---
CHAIR PRICES
To view or print our current prices